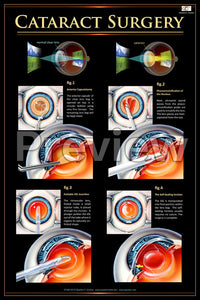 By: Stephen F. Gordon, Medical Illustrator
Beautiful collection of world renowned eye images highlighting the main steps of modern cataract surgery and intraocular lens implantation with descriptions. Includes full depiction in clear detail for staff, student and patient education.
30 Day Money Back Guarantee
100% satisfaction with your order or your money back.